Web Development & Digital Marketing Support
Delivered with Top Quality & Unparalleled Speed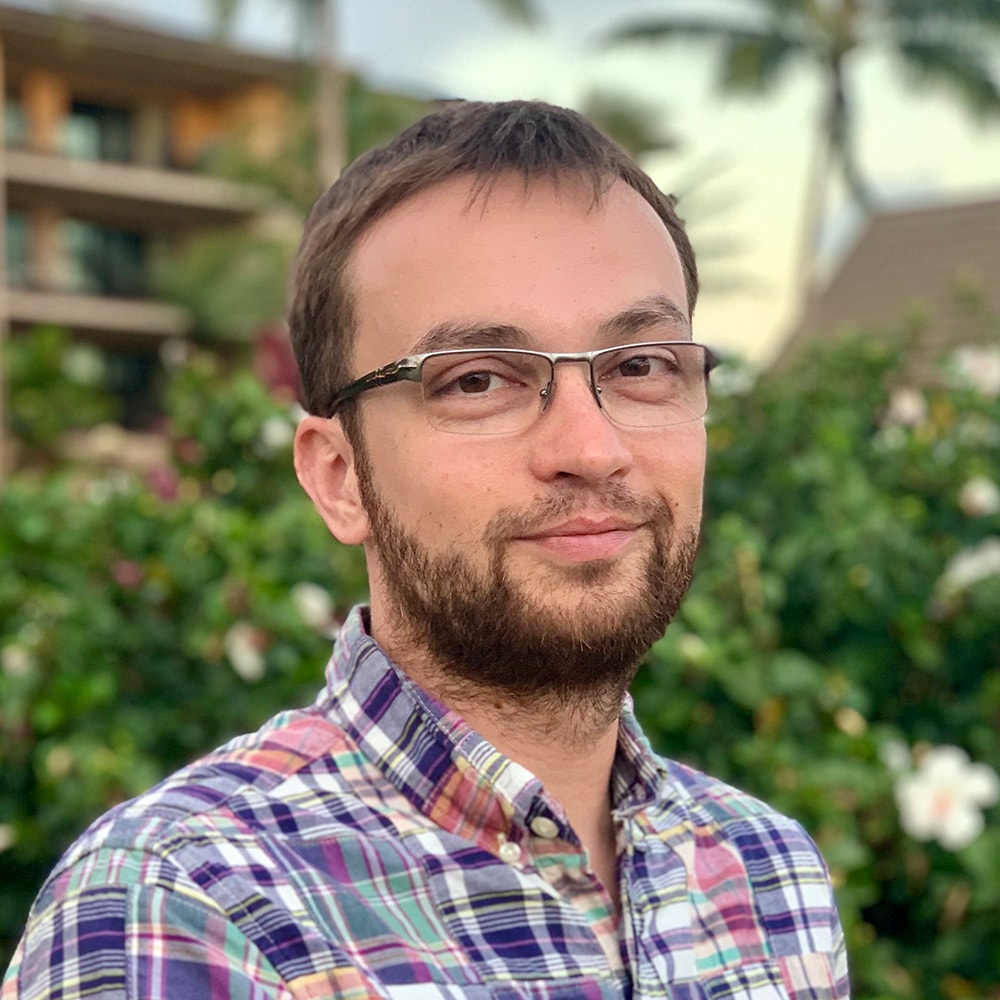 Who is behind Lean Digital Agency?
My name is Kirill Ulyanov — I'm the founder and principal of Lean Digital Agency. I've spent many years working for a number of companies — from startups to large multi-national corporations — in various engineering capacities. I architected and developed highly available applications, built and managed software engineering teams, and got a chance to work with different departments. With all the knowledge and experience I decided to start a technology consultancy to help other companies with their technology needs - from high level software architecture to marketing support.
One of the main principles of Lean Digital Agency is to stay nimble and agile, bringing the obvious benefit of reduced overhead and ultimate flexibility. We are fully equipped to deliver technology projects of various scale and complexity. Lean Digital Agency's mission is to work with and help businesses succeed in the ever-changing digital era. Whether you're a startup, or represent a larger Fortune 500 company, Lean Digital Agency is ready to hear about your project and help!
Startups
We will help establish your online presence, build your first website, plan cloud architecture and launch email marketing campaigns. As your technology partner, we will ensure your technology stack grows with your business.
Fortune 500
We will work with your marketing team to improve and grow digital marketing presence (landing pages, email campaigns). We can also be your on-demand CTO and help improve internal engineering processes and dev operations.
Integrity
At Lean Digital Agency we understand it's critical to meet our commitments, deliver consistent results and build trust.
Strategy
We work with our clients to understand their business needs, advise on optimal solutions and help with implementation.
Effectiveness
With development teams in 4 different timezones, Lean Digital Agency can deliver projects with unparalleled speed.

I'm happy to recommend Kirill as I've had the pleasure of working with him and his company over many years and many companies. The reason: he's flexible, reliable, and delivers great work. From microsites in support of multi-million dollar campaigns to HTML emails, he and his team have built amazing web experiences for my teams.

I love working with Kirill. He's professional, knowledgeable and extremely fast. I don't know how he does it but I can give him comments at 6:30 in the evening and I'll have updated projects first thing the next morning (if not that night!). Kirill also has an elite army of web gurus at his disposal who can solve any web problem I throw at them. It has been a pleasure working with Kirill over the years and I hope to continue using him well into the future.
Kirill and Lean Digital Agency are my go to shop for Interactive Anythings. I have worked with Kirill on major touch-points for brand focused campaigns. He brings life into the assets I have provided for him, realizing my vision of the engagement that the creative needs to have with our Audience. Nothing is Impossible with his group. He and his team have consistently impressed me with everything from file compression to problem solving interaction. I have used Lean Digital Agency at three companies so far, and I expect to work with him well into the future.

"That's really complicated and I'm not sure… We should ask Kirill!" -said everyone, everyday. No words could fully explain the value Kirill provided to not only his team, but also the entire company. There were countless times when we truly would've been lost without his expertise and guidance, and there was never a time when he did not come through for us when we needed him. Aside from his immense talents as an engineer and his high-level of intellect, what I respected most was his undying dedication to delivering the best technical architecture possible.

I've worked with Kirill on producing everything from simple banner ad animations to fully functional, cutting edge microsites. Kirill & JiDG have consistently done excellent interactive work for us and I highly recommend working with them. You'll be impressed by not only the quality of work, but also the attention and responsiveness to feedback, speed of production, and overall expertise by he and his team.

I know that I can hand a task of any size to Kirill and not have to worry about it getting done. Kirill will get it done exceptionally well. He is a master of the entire web stack. This allows him not only to take on any job given to him, but to be able to suggest more efficient and scalable ways to get the job done, saving time, money and frustration all around.
Web Development
From effective landing pages, to complex data-driven portals, we can help with projects of any scope and complexity.
Web Architecture
We've architected and launched wide range of applications — Content Management Systems, APIs, user-generated content.
Cloud Operations
Lean Digital Agency can design and implement cloud infrastracture, assist with content migration and DevOps tasks.
Email Marketing
Salesforce Marketing Cloud, Hubspot, Sendgrid, Marketo — we've built thousands of email templates for many customers.
SEO
We can perform full analysis of your web site and provide detailed recommendations for the optimal SEO setup.
Digital Media
Over the past few years, we've delivered a number of media projects, including video reels, 3d animation and design.
Contact Details
Please provide some details about your project needs and we'll get back to you right away. We love helping companies succeed!
PO Box 7, San Ramon, CA 94583